Get to know the AGEDI team, which is comprised of:
Ahmed Abdulmuttaleb Baharoon
Jane Glavan
Derek Gliddon
Fares Alahbabi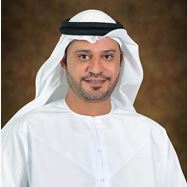 Ahmed Abdulmuttaleb Baharoon
Acting Director of the Abu Dhabi Global Environmental Data Initiative (AGEDI)
Ahmed first joined Environment Agency – Abu Dhabi (EAD) in 2010 as Head of Communications at the Emirates Falconers Club. Today, he is the Executive Director of the Environmental Science, Information and Outreach Sector (EISOM) where he provides the Agency with the necessary support and oversees its environmental education, awareness and outreach agenda, and enables public access to environmental information.
Ahmed holds a bachelor's degree in Business Administration from the Higher Colleges of Technology – Abu Dhabi. Ahmed is also the Acting Director of the Abu Dhabi Global Environmental Data Initiative (AGEDI) where he oversees the mandate of enhancing the accessibility to quality environmental data and information for more effective, timely and accurate environmental decision making on a local, regional and global level.
AGEDI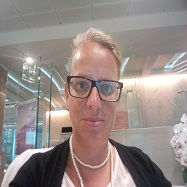 Jane Glavan
Partnership Project Manager
Jane has been a part of the Abu Dhabi Global Environmental Data Initiative (AGEDI) team since the organisation's inception in 2002. AGEDI was formed to facilitate quality environmental data that equips policy-makers with actionable, timely information to inform and guide critical decisions. AGEDI works in close coordination with long-term partners Environment Agency- Abu Dhabi (EAD) and the United Nations Environment Programme (UNEP) to maximise information exchange for improved decision-making at the local, national, regional and global levels.
As Partnership Project Manager, Jane has led on a range of AGEDI's milestone projects, including the National Blue Carbon and Ecosystem Services programme, a successful extension of the Abu Dhabi Blue Carbon Demonstration project, which was the largest project of its kind worldwide, and the Climate Change Programme, which is the most comprehensive study of the issue for the region. Jane also led in the Biodiversity Systematic Conservation Assessment, a pioneering initiative for the region amongst numerous other projects.
To further her global reach, Jane took on a more active role by being elected as Chair of the Project Steering Committee for the UNEP/GEF Blue Forests Project and the AGEDI representative for the International Partnership on Blue Carbon. She also contributed as a Coordinating Lead Author for the Biodiversity Chapter in the Global Environmental Outlook 6 for West Asia in 2015. She is also presently Review Editor for chapter 1 of the IPBES Asia Pacific regional report amongst other advisory roles.
As a result of her unique insight, Jane has enhanced environmental management and protection through better and open access to environmental information, bringing strong partnerships at the local, national, regional and international levels.
AGEDI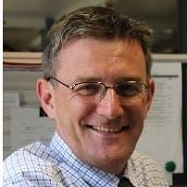 Derek Gliddon
National Partnerships and Development Manager
At AGEDI, Derek overlooks the development of the Indicator Reporting Information System (IRIS), a software that helps organisations meet their environmental reporting obligations. Derek's background includes roles as Head of Information Management at Masdar City, and Head of Informatics at UNEP World Conservation Monitoring Centre. As one of its earliest employees, Derek spent 13 years at the Environment Agency – Abu Dhabi (EAD) where he founded EAD's Geographic Information Systems (GIS) and Informatics function, and has also contributed to several ecological papers, books and atlases.
Derek holds a master's degree in Remote Sensing; is a certified Geographic Information Systems Professional (GISP); and holds two Environmental Systems Research Institute professional-level certifications.
He has over 25 years technical and management experience with a focus on the environmental informatics sector. Derek is an experienced software and database developer and former IT manager. He has experience in a broad range of application areas with substantial experience in biodiversity conservation, sustainable development including sustainable cities and infrastructure.
AGEDI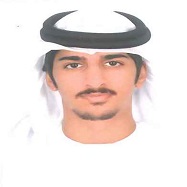 Fares Mohammed Alahbabi
Research Analyst
Fares joined AGEDI as a Research Analyst in November 2017, where he will support the team on various projects, including the Indicator Reporting Information System (IRIS), Natural Capital and the overall AGEDI mission of bridging the science to policy gap.
Fares holds a Bachelor's degree in Earth and Environmental Sciences from the University of Birmingham, which he graduated from in July 2017, and where he completed a Dissertation on Climate Change Adaptation in UAE's Coastal Areas.
Beyond the above mentioned topic areas, Fares' areas of interest include the impact of human societies on the earth's ecosystem, data infrastructures as well as innovative technology.
AGEDI