AGEDI Presentation Title:   "Foresight: Local to Global"
Derek described how the Indicator Reporting Information System (IRIS) system (developed by the AGEDI implementation parters EAD and UNEP) enables flow of data from sub-national entities to global assessment process. Gliddon explained how enironemntal organisations are required to report to environmental conditions and environmental management performance; how IRIS reduces the reporting burden through partial automation and how IRIS reports can be used by entities higher in the reporting hirachy as data inputs for national, regional and global assessment. Derek also explained how IRIS ensures indicators are provided along with assessment narrative by experts who understand the local context, and thus overcomes a widespread barrier to data sharing.
Session Theme(s): Foundation for a Global Digital Platform for our Planet
Session Global context: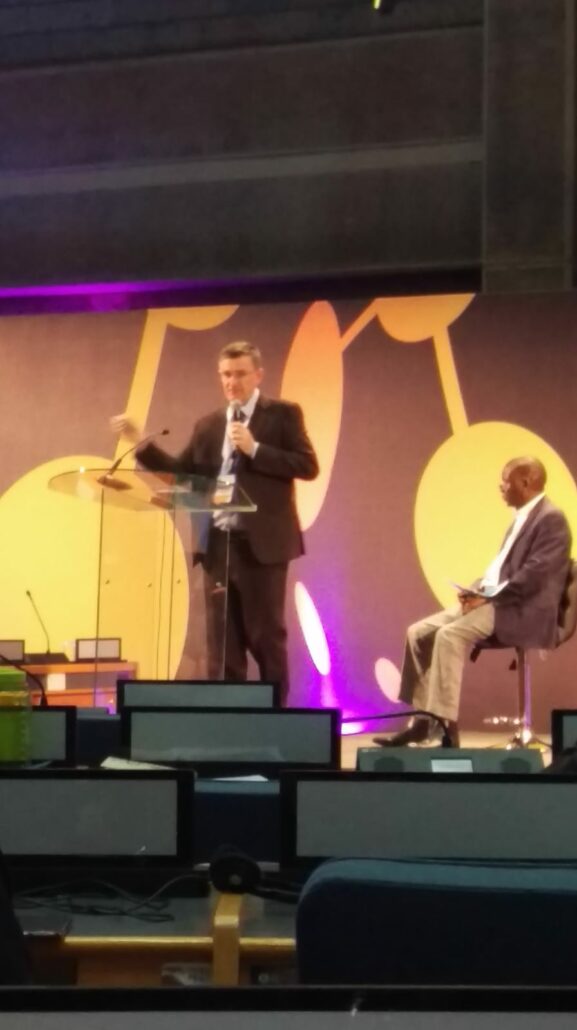 There is a need to highlight hotspot(s) of environmental change(s), feature emerging science topic(s), or discuss contemporary environmental issue(s). An opportunity is then created that enables policy makers to find out what is happening to the changing environment and the consequences of everyday choices, and to think about future directions for policy and action.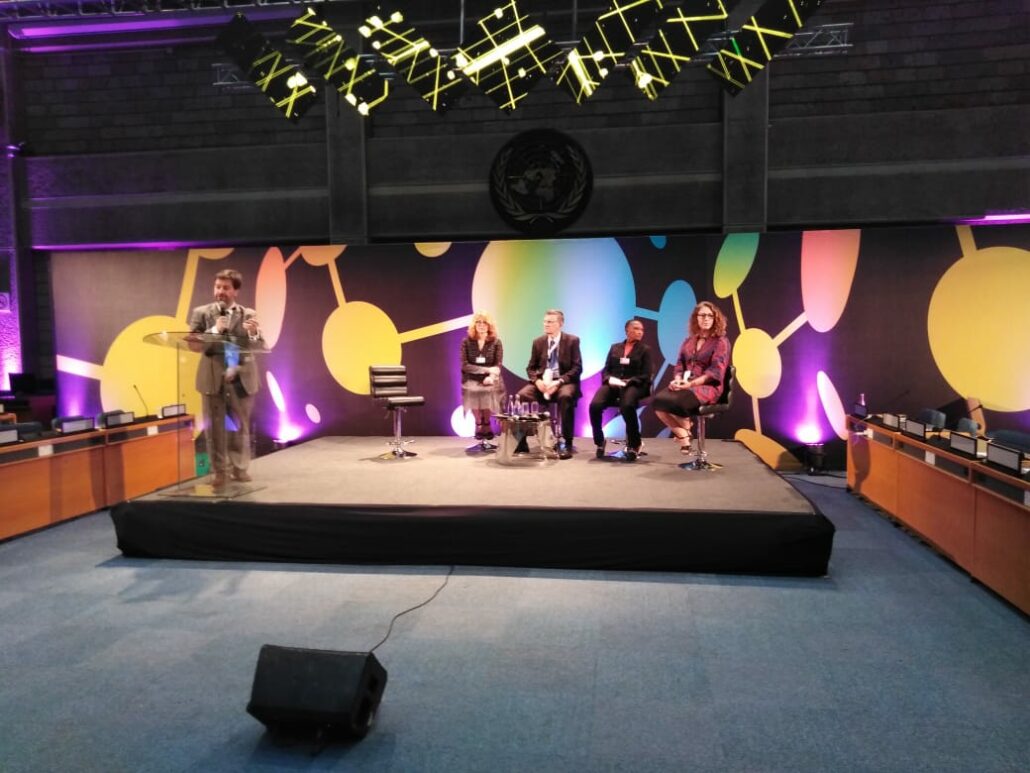 Moderator: Prof. Alexandre Caldas – Chief of Country Outreach, Technology and Innovation Branch , United Nations Environment Programme (UNEP) ;
Speakers:
| | |
| --- | --- |
| Affiliation | Name of Person (s) |
| CITES (Convention on International Trade in Endangered Species of Wild Fauna and Flora) / MIKE (Monitoring the Illegal Killing of Elephants) | Ms. Thea Carroll, CITES MIKE Coordinator. |
| Regional Office for Africa, UN Environment, | Mr. Charles Sebukeera Program Officer |
| Environmental Systems Research Institute (ESRI) | Mr. Laban Ndungo, Solutions Engineer, ESRI Eastern Africa |
| Environmental Agency of Abu Dhabi (EAD) | Mr. Derek Gliddon Acting Director for Research and Innovation |
https://agedi.org/wp-content/uploads/2019/03/IMG-20190314-WA0004-1.jpg
780
1040
Bill Dougherty
https://agedi.org/wp-content/uploads/2014/12/AGEDI-Logo86.png
Bill Dougherty
2019-03-25 14:44:09
2019-03-25 14:44:11
AGEDI Presents at the UN Environment Science Business Policy Forum session entitled: Foresight and Early Warning for Decision Making