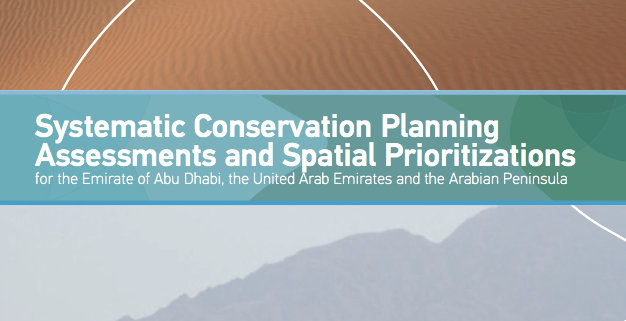 The Local, National and Regional (LNR) Biodiversity Rapid Assessment project, based on the 'Systematic Conservation Planning' concept, has identified which terrestrial and marine ecosystems are under most pressure; how well they are represented in protected areas; and where the spatial priorities should be for future conservation implementation within Abu Dhabi Emirate, the UAE and the Arabian Peninsula.
The analysis completed for the project had three major components:
Ecosystem Threat Status assessed the proportion of ecosystems that were in a natural or intact state compared to targets;
Protection Level assessed the representation of ecosystems within the current Protected Area network;
Spatial Prioritizations using MARXAN were generated using six derived layers. The analysis for the UAE identified 22 Priority Focus Areas, while 35 Priority Focus Areas were identified across the Arabian Peninsula
These project outputs provide a sound basis for more detailed biodiversity and land use planning and a foundation for systematic conservation planning in the future for Abu Dhabi, UAE and Arabian Peninsula.
Reports: